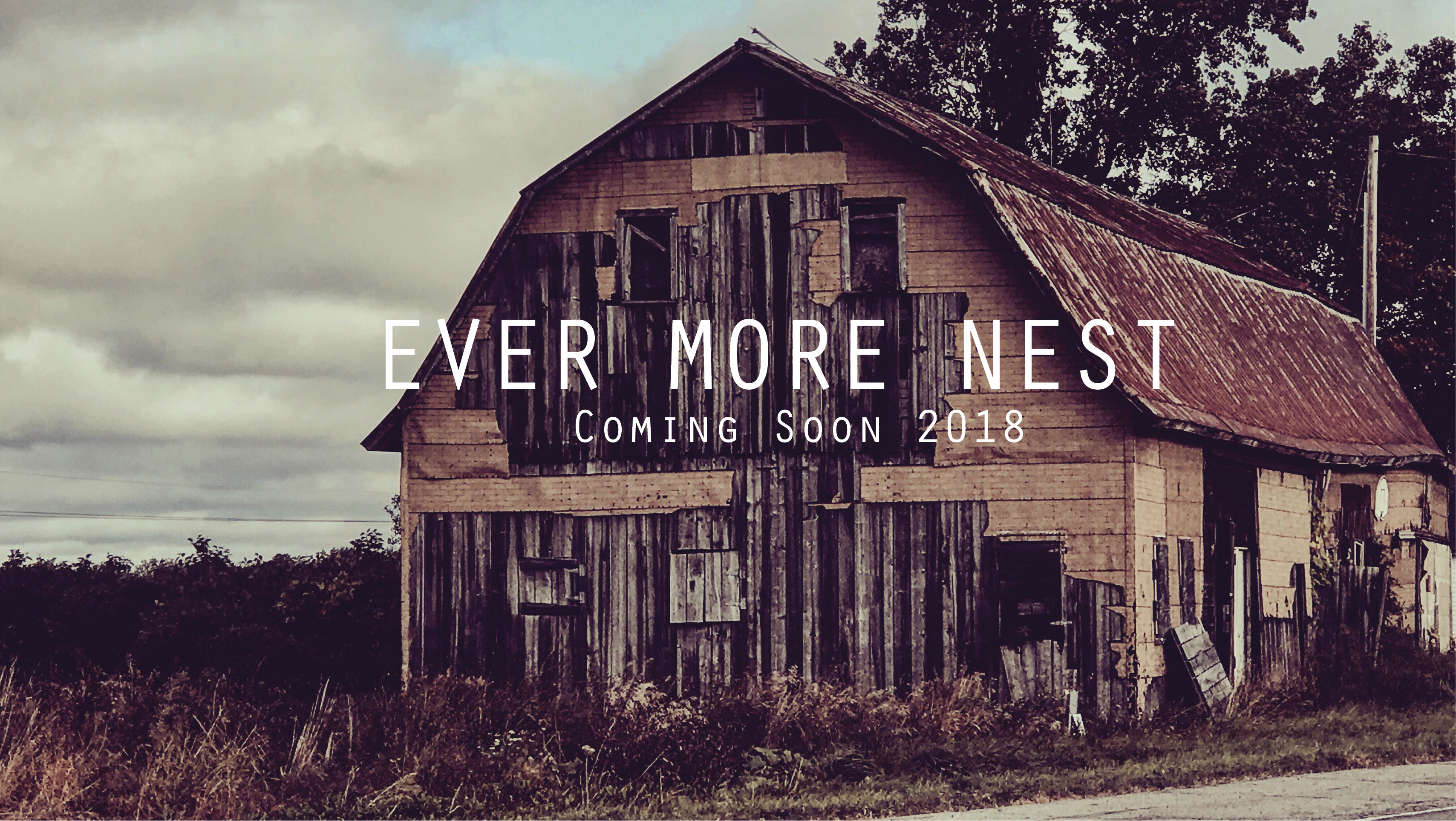 Dearest friends, fans, and fam, 
I write finally with news! Real, handy, and substantive information! I've been saying for months, perhaps a year, that I'll be updating you on a new record, and that time has finally come. Today, I'm going to fill you in on the moving and shaking I've been doing and also let you know about one, big, gratifying yet terrifying change. So here goes… 
First, the new record I've been promising for too long is done. Written, recorded, mixed, mastered, and existing on a handful of burned discs, hard drives, and the mystical cloud! I am more proud of this set of songs than anything I've created, and I'm excited to share it with you. We're looking at an October 2018 release. Why so long, you ask? Because! There are two big stages to making a record: 1) writing/recording and 2) releasing. I've learned the hard way that the second stage is just as time consuming, costly, and important as the first. If you don't pull off stage two correctly, no one hears the record you spent all that blood, sweat, and tears producing. 
But! That's not what you're here to read about! You're here to find out why I'm releasing this record under my new band name, Ever More Nest! 
WHAT?! New band name!? I know, it sounds crazy. I mean, Kelcy Mae is a really nice name. I've enjoyed it for 35 years. It's not really going away—I'm still Kelcy Mae. But, when I'm performing with my new band/project, you'll start seeing us listed as Ever More Nest. Some people might call it a re-brand or a re-boot, but plain and simple, I'm just trying to better match my project name with the music I'm driven to make. That's the biggest reason the change is happening. There are also other reasons—I've been touring as "Kelcy Mae" for a number of years, and my name gets misspelled about one-third of the time. That's a lot of incorrect websites, venue marquees and calendars, show posters, newspapers, youtube videos, you-name-it, that all say Kelly Mae or Kelsey Mae or Kelcy May or Kacey Mae, or Kelsy Mae Wilburn. You get the point. 
But, let's get back to the music and Ever More Nest! The new album will be entitled The Place That You Call Home. If you've seen me play over the last couple years, you've probably heard a few of the tunes. The songs largely revolve around place—my place in the universe, New Orleans as a place, my marriage as a place, etc. I love observing us as individuals in relation to space and time, moving about and making choices. For me, the name 'Ever More Nest' is a reflection of that. Where did it come from, you ask? I came across these three words in a poem by Mary Ann Samyn in Mid-American Review. The words made feel something. A bit of nostalgia. A bit of discomfort. A bit of wonder. I was hooked on the phrase immediately. 
Last year, I was drawn by a record I heard to a producer named Neilson Hubbard. I reached out to Neilson about working together, and, long story short, I ended up in Nashville recording with a few super humans on the day of the eclipse, moments after those two eery minutes of darkness. Over that week, we made one hell of a record. Really. 
If you'd like to read more about that, head on over to the new website, EverMoreNest.com. There, you can check out a link to our NPR Tiny Desk Contest submission ("Major Tom" recorded live), check out upcoming shows, and find links to the new Facebook page (please like), Instagram (please follow) and Twitter (do it)! 
Soon, I'll have tons of more information, including how you can help with the record's release (pre-orders, duh!) and much more. 
One last note, while the name is changing, the music and music source is not. I've enjoyed your support in my musical journey, and it's taken me far and wide. Thank you for continuing to believe in the music I can't help but make. 
With love, 
Kelcy Mae | Ever More Nest